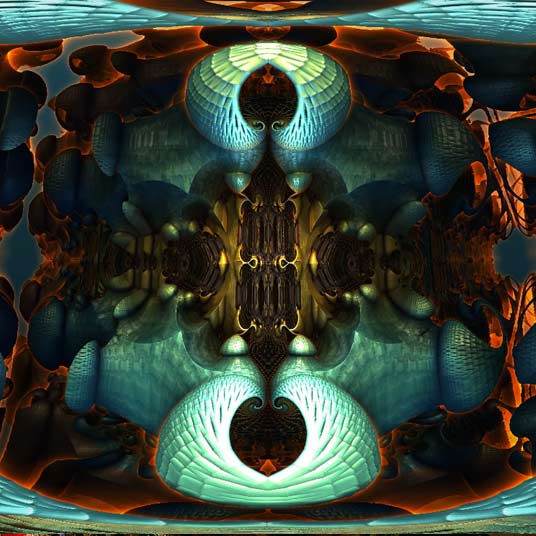 This 360 music video created by Michael Strauss is for the song Naga by David Starfire on High Chai Recordings. This song is a SUBPAC Optimized and is a free download here.
Created by: Michael Strauss
Music by: David Starfire
More Info: dprogrammers
How to view on Youtube with Google Cardboard
1. Download Google Cardboard App on your phone and the Youtube app on your phone.
2. Connect your SUBPAC and headphones to your phone.
3. Click on this link and click the Google Cardboard icon.
4. Insert your phone into the VR headset and press play.
How to view on Gear VR:
1. You will need Samsung Gear goggles, headphones, and a SUBPAC.
2. Download file here on a Samsung phone.
3. Use browser to find the video and open in Gear.
How to view on Oculus and Vive download:
1. Download file here
2. Attach headphones and SUBPAC.
3. Open browser to find video and play.
Bethesda is working with peripheral manufacturer SUBPAC on two new Fallout-themed gaming devices. What are they? They are tactile vibration feedback vests. Essentially, you will be able to feel the impact of games, literally. The two devices work in very much the same way, but are designed for different gaming setups.
Game Informer rolled out the details on SUBPAC's Fallout-themed vests and backrests. The company is known for making audio-response equipment based on audio/visual input. In other words, they make physical accessories that respond to what's happening on the screen. Thus, it's a perfect marriage between gaming and real-life vibrations sending feedback to the player.
The article notes that the two devices were tested with games like Just Cause 3where every explosion, impact, bullet and crash sent a low-frequency, bass vibration to the player. Think of it as force feedback for your body instead of your hands. The first of SUBPAC's devices consists of a vest you strap on that receives input from the game with a receiver, and outputs a tactile vibration based on what's happening on screen. I can only imagine how a vest like this would feel playing Gears of War orGrand Theft Auto V.
The second device from SUBPAC is a bass enhancer you strap to the back of your chair. The wearer receives the vibration based on sitting in the chair, which could vary from person to person as to how they receive the feedback based on how far back they actually sit. If you're used to leaning forward when things get hot and heavy, it's likely you'll miss all the vibration action.
Bethesda has teamed with SUBPAC to make two Fallout branded editions of the device with Vault-Tec logos on them. At the moment, you can grab the seat version of the device from SUBPAC for $379.99.
The SUBPAC S2 features a 5hz through 130hz response using a wired 3.5mm stereo input or a wireless Bluetooth 4.0 input with A2DP streaming. You can connect headphones to the device with a 3.5mm output. If you plan on using the wireless version, you'll need to make use of the rechargeable 10.8v 2300mAh 3-cell Li-ion battery. In constant use and fully charged, gamers will get six good hours of usage out of the SUBPAC S2 before it has to recharge. It does come with a charger so you won't have to worry about buying it separately. The whole thing weighs in at around 4 pounds.
We've seen devices like this come out before… usually they launch and then fizzle and fade into obscurity. Devices like AmBX have come and gone and there have been various other wearables with tactile, force and vibration feedback released throughout the years. However, with Bethesda Software getting behind SUBPAC with branded property based on Fallout, it's going to be hard to deny the importance of this device on the market as VR really takes off with gaming and virtual reality enthusiasts. The Oculus Rift, HTC Vive and PS VR are all releasing this year, so having accompanying devices to help immerse users into the experience only makes sense.
The current iteration of the SUBPAC S2 is available right now over on the official SUBPAC website. According to the Game Informer article, the Fallout-themed devices will be made available from Bethesda's online webstore at the end of January.
New SUBPAC S2 and M2 Personal Tactile Audio Systems Deliver High Fidelity Audio to The Body, Providing A Whole New Level of Immersion, Engagement and Emotion to Your Entertainment Experience
LAS VEGAS, Jan. 6, 2016 /PRNewswire/ — SUBPAC to showcase the SUBPAC S2 (Seatback Personal Tactile Audio System) and the SUBPAC M2 (Wearable Personal Tactile Audio System) at the 2016 Consumer Electronics Show. Today's consumer is more technologically advanced than ever before and expects innovative, breakthrough tech. SUBPAC's personal tactile audio systems offer the end user an immersive listening experience that is new to the market by adding the physical dimension of sound. The SUBPAC delivers a unique audio experience in a visceral way that makes you feel your surroundings in the virtual world.
Starting off as a Kickstarter campaign, the first SUBPAC was developed in 2013 with the SUBPAC S2 following a year later. Originally intended as a reference tool for music producers and sound designers, the goal was to develop a high fidelity tactile experience. Then in 2015, SUBPAC designed the M2 wearable model. The technology is in active use by some of the world's biggest producers, performers, mixers and composers in production studios and nightclubs around the world.
Since then, the application of SUBPAC's Personal Tactile Audio System is continuing to expand, with its adaptation into a variety of industries. Examples include the installation of the SUBPAC technology in the 2015 Peugeot 'Fractal' concept car, featured at the Frankfurt Automotive Show.
Recently, SUBPAC has been enhancing the VR space with its ability to be connected as a plug and play system. Surrounded by a virtual world experience, SUBPAC can now help people experience the virtual environment by feeling the environment around them through sound. Whether it's the blast of the Death Star, the growl of a Formula One race car engine as it roars towards the finish line, or the entrancing song of a blue whale in VR, SUBPAC allows sound to touch your senses in a way that's personal, immersive and unforgettable.
"There is no VR without physical immersion," says SUBPAC CEO John Alexiou. "Our high-fidelity solution, SUBPAC, is already being used by thousands of audio professionals in leading studios around the world. The possibilities of immersive experiences in VR are limitless and we are truly excited to play a meaningful role in how it is shaped. "
Virtual Reality and Gaming is the next logical step for SUBPAC, allowing content creators the opportunity to develop an emotion and feeling throughout the body using tactile audio, which until now was limited to just a headset. As a result, SUBPAC has been integrated into several of biggest movie-based VR experiences. One example is the partnership between Universal Pictures, Samsung and SUBPAC, the "Jurassic World: Apatosaurus" is a two-and-a-half minute experience where viewers are immersed in a completely authentic 360-degree, fully immersive view of the Apatosaurus environment. "Jurassic World: Apatosaurus" was engineered with the SUBPAC in mind. The technology transfers the low frequencies that users love directly to their body to create a completely engaging and emotional experience.
The SUBPAC M2 wearable and S2 seated personal tactile audio systems are available for purchase now fromwww.thesubpac.com
Presently you can buy the exclusive Fallout 4 Vault-Tec version of the M2 and S2 from the Bethesda store.
S2 NEW DESIGN AND FEATURES:
Frequency Response: 5Hz – 130Hz
Wired Input: 3.5mm stereo
Headphone Out: 3.5mm stereo
Wireless Input: Bluetooth 4.0 with A2DP Streaming
Rechargeable Battery: 10.8V, 2300mAh 3-cell Li-ion battery (6+ hours per charge)
Charger: 15V 1.6A 24W adapter with international IEC-C7 cables
Dimensions: 17″ x 12″ x 1.5″ (430mm x 305mm x 40mm)
Weight (including battery): 4 lbs (1.8kg)
New materials and design for enhanced vibratory field
New optimized tactile transducers for improved accuracy and power efficiency
New ergonomic shape for maximum contact and longer sessions
New multi-point, removable strapping system to maintain optimal placement on your chair
Slimmer control box with flexible strapping to secure it to your chair
Flexible control cable for easier control box placement
M2 NEW DESIGN AND FEATURES:
Frequency Response: 5hz-130hz
Wired Input: 3.5mm stereo
Headphone Out: 3.5mm stereo
Wireless Input: Bluetooth 4.0 with A2DP Streaming
Rechargeable Battery: 10.8V, 2300mAh Li-ion battery (6+ hours per charge)
Charger: 15V 1.6A 24W w/ Intl IEC-c7 cables
Dimensions: 17″x12″x1.5″ (43cmx30cmx4cm)
Weight (including battery): 5lbs 2oz (2.3kg)
New materials and design for enhanced vibratory field and impact.
New optimized tactile transducers for improved accuracy and energy efficiency.
New ergonomic shape for maximum body contact and comfort.
Nano silver treated materials to control bacteria and odor from active use.
Slimmer control box with dedicated placement points on the unit.
Flexible control cable for greater ease of movement.
About SUBPAC
SUBPAC is revolutionizing how sound is experienced. Its Personal Tactile Audio Systems allow users to be physically immersed in sound, providing a deeper connection to music, games, VR and other media. Available as a wearable (the M2) or seatback unit (the S2), SUBPAC's patent-pending audio technology delivers the most immersive personal audio experience available. Headquartered in Los Angeles with offices in The Bay Area, Toronto, andLondon, SUBPAC is a product of StudioFeed, a global community of artists, engineers and technologists working together to create groundbreaking experiences that move people closer to music and sound.
We recently teamed up with the Immersive theater company Shunt to incorporate our technology into one of their invitation only performances at the Pit in the Barbican. We were honored to be involved with such a forward thinking company at Europe's largest performing art center.
Shunt's show 'The Body' created an immersive performance that was driven by the audience members themselves. 'The Body' is an experience that features a live audio-visual exploration of the body, a profound meditation on being alive using dolls from the 20's to present day that walk,talk, cry and sleep along with performers and a live sound designer
The performance is created by and respondent to the bodies of the participants, both as individuals and as a group. The participants literally breathe life into the soundscape, action and imagery of the performance.
Sensors placed on the audience pick up sounds and data which drive the soundscape and elements of what we experienced. These elements include the Music, lighting, sound, elements of set and the projected faces of the unsettling dolls placed in and around the stage.
The soundscape ran through the entire performance as the performers explored ideas around each part of the body. It built layer on layer, starting with the audience's beating hearts and ending with babies, held by the audience, coming to life as their hearts started to beat too.
The data collected by the sensors placed on audience members was translated into signals that were fed back to the audience and live sound designer including the SUBPAC's placed in the seats, literally making SUBPAC technology the heart of the show.
Working in this manner means Shunt circumvents conventional audience participation. This avoids the self conscious, uncomfortable feeling where the audience feel responsible for the success or failure of what's happening. In this way audience participation is readable and rich, but anonymous. The main aim seems to be to create a live performance where the audience share an enhanced sense of themselves, alive and present in the moment. They can see themselves as one body next to other bodies. This returns the audience to the fundamentals of theatrical experience and rather than bringing theater into the streets/real life, they bring life into the live event.