Los Angeles-based StudioFeed first came to our attention in 2013 when it launched a crowdfunding campaign aimed at putting some low end rumble in your seat. The Kickstarter campaign was successful and the SUBPAC tactile bass technology has since been further developed, and also pushed beyond the immersive music and gaming experience. It's been integrated into Peugeot's Fractal concept car, for example. It's also added a more engaging, physical dimension to a VR-enhanced premiere of the movie Jurassic World, and allowed deaf and hard of hearing festival goers in Brazil to feel the music at this year's Rock in Rio. Now the company is aiming to put some bottom end on your back with the upcoming SUBPAC M2 wearable sound system.
The 17 x 12 x 1.5 in (43 x 30 x 4 cm), 4.8 lb (2.2 kg) M2 is worn like a backpack, with adjustable shoulder straps at the front that bring the SUBPAC bass thumper up close to the body at the rear. The company says that its brand new SUBPAC transducers have been optimized for greater accuracy and energy efficiency, delivering powerful and immersive low end thunder through the unit's vibrotactile membranes while remaining quiet to those nearby. The materials have also been treated with nano silver to keep bacteria and odor in check during active use.
The M2 is reported to work straight out of the box, and doesn't need users to buy any altered or format-specific source audio files or tweak code on their computer. Bass intensity can be set using a slim cabled control box, though the system's frequency response of 5 Hz – 130 kHz means that it doesn't just growl at the low end.
The control box is also used to feed in sounds from a source player or smart device via a 3.5 mm stereo input jack, but the system includes a Bluetooth 4.0 receiver for wireless streaming, too. A 10.8 V/2,300 mAh Li-ion battery pack offers up to 6 hours of continuous music, gaming, home theater or virtual reality immersion per charge.
The SUBPAC M2 is currently up for pre-order, priced at US$379 (rising to $399 when the "earlybird" period ends). Shipping is expected to start in December. Gizmag is expecting to take the M2 for a test drive in the near future, where we'll hopefully find it delivers a more satisfying punch than the Woojer wearable woofer we reviewed last year. In the meantime, check out the video below for an introduction to the system.
Product page: SUBPAC M2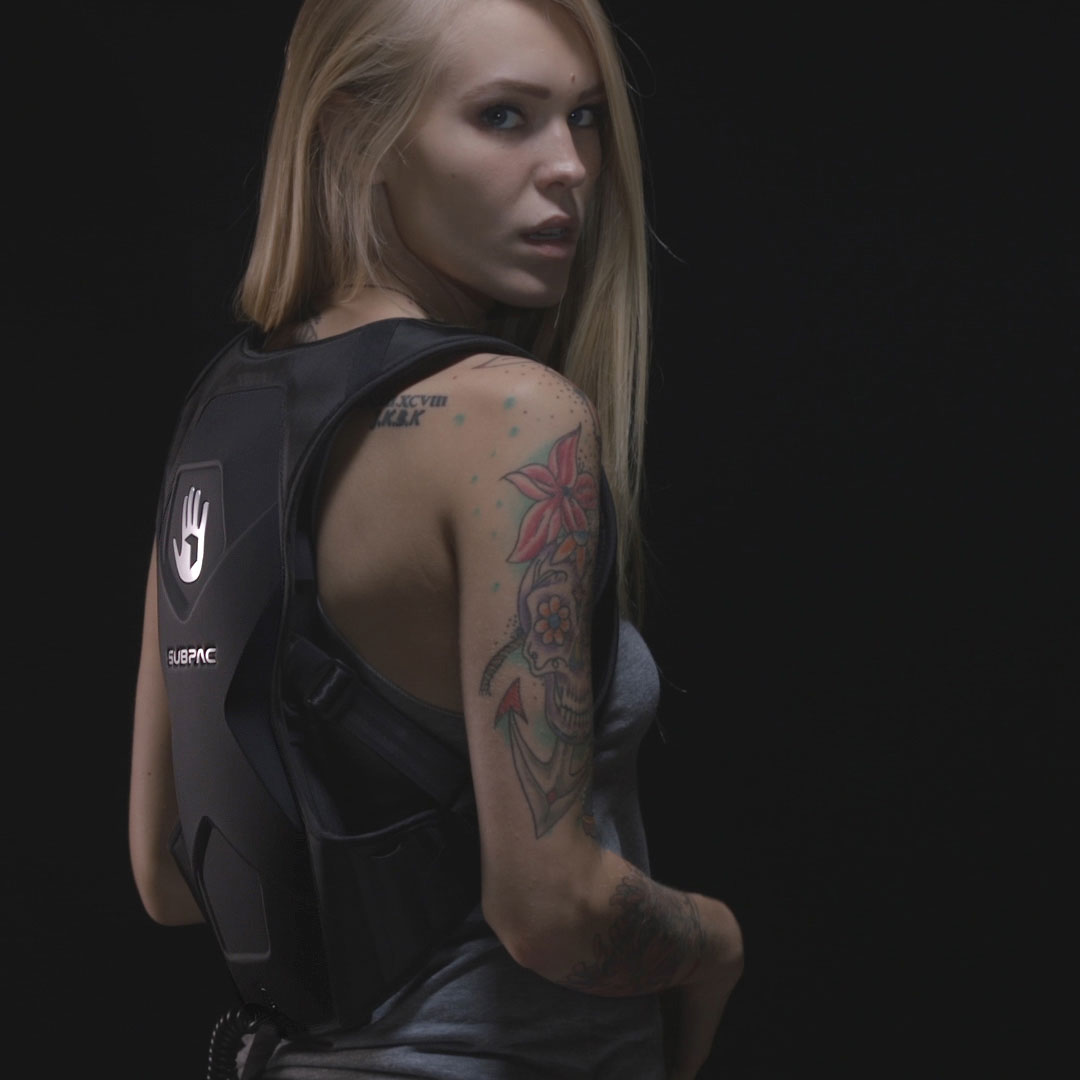 We are incredibly proud to have worked  alongside one of our favorite music producers Amon Tobin to help create a unique music based concept car for French car manufacturer Peugeot.
Visionary Music Producer and art futurist Amon Tobin first bought the SUBPAC to the attention of the Peugeot concept car team earlier in 2015 and championed it as a new and efficient solution for high fidelity bass and sub bass response in the Peugeot 'Fractal' concept car he was designing. Seeing it's potential to deliver a physical sense of low frequencies both accurately and silently in a closed cabin environment, he brought SUBPAC into the mix to generate Physical Sound in the 'Fractal' thereby avoiding the inherent problems attached to speaker driven technologies. In doing so it complimented his vision to pull together a collection of advanced audio based technologies to create an in-car music experience that would sonically and musically supersede anything currently available in the automotive world.
With SUBPACs built in to the seats, each with their own discrete intensity knobs, 11 Focal speakers and an 80% 3D printed and specially produced anechoic interior, the 'Fractal' represents a music maker's take on what car audio should sound like, full frequency and pristine from top to bottom. The 'Fractal' will launch at the Frankfurt Automotive show in October, it will then tour the world arriving in Paris in November and then moving in to Abu Dhabi and Shanghai in the coming months. Huge thanks to Peugeot and Amon – we've set a stake in the ground for all to beat. Someday we'll all have Physical Sound at 100km an hour.

VIDEOS:
Sound: (SUBPAC feature at 2.30mins)
This weekend saw us working with London-based charity Incloodu at their annual deaf arts festival at Rich Mix London.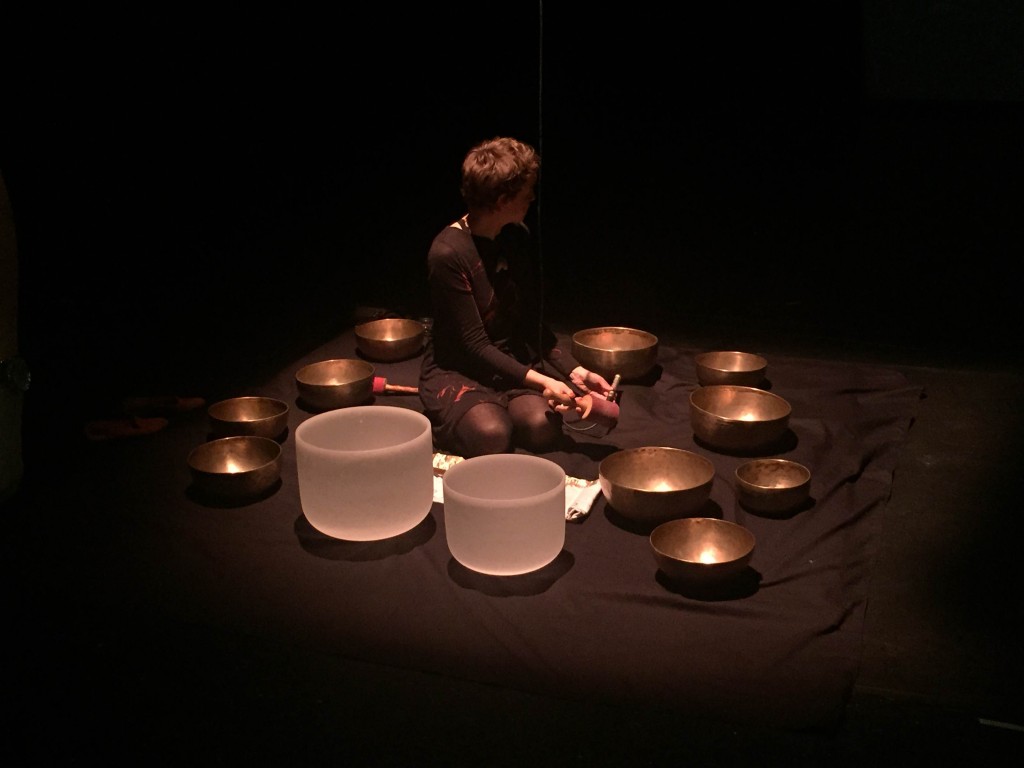 We collaborated with arts collective Analema Group to produce KIMA, an audio visual piece that couples an immersive musical performance with Tibetan Singing Bowls and a Taiko Drum. This was complimented with a morphing visual that reacted in real time to the music to give the audience a visual representation of the sound waves being produced.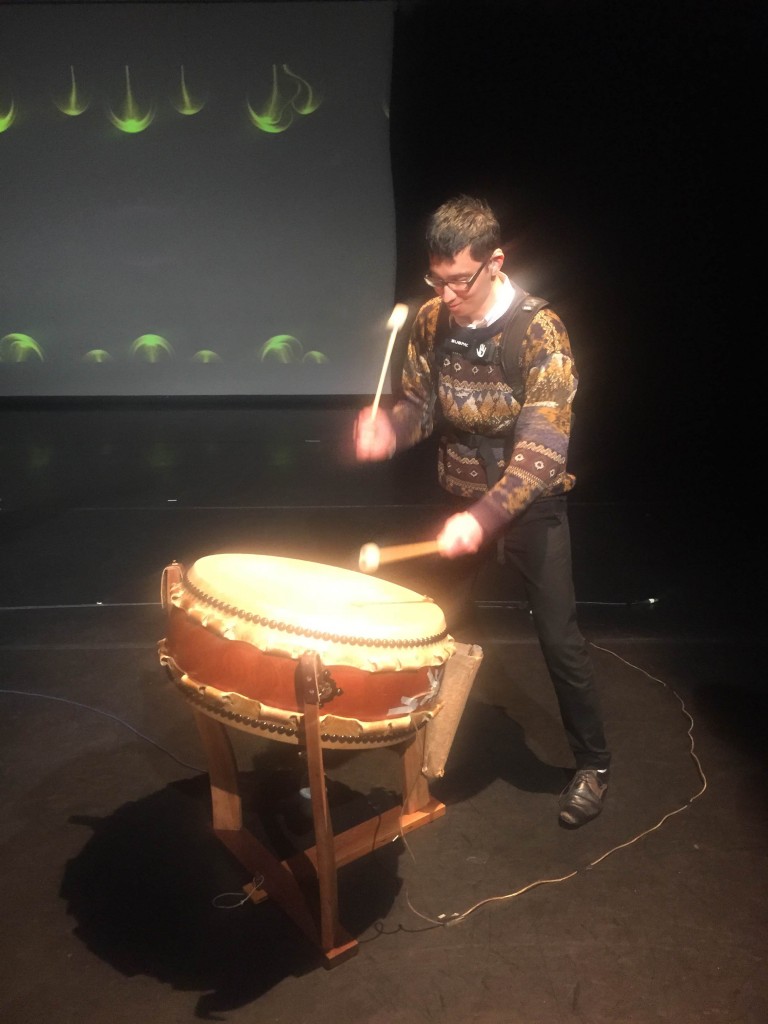 We are always wowed by the reaction from deaf people experiencing the SUBPAC for the first time, and this time was no different. Keep an eye on our social media for details of where you can catch us next.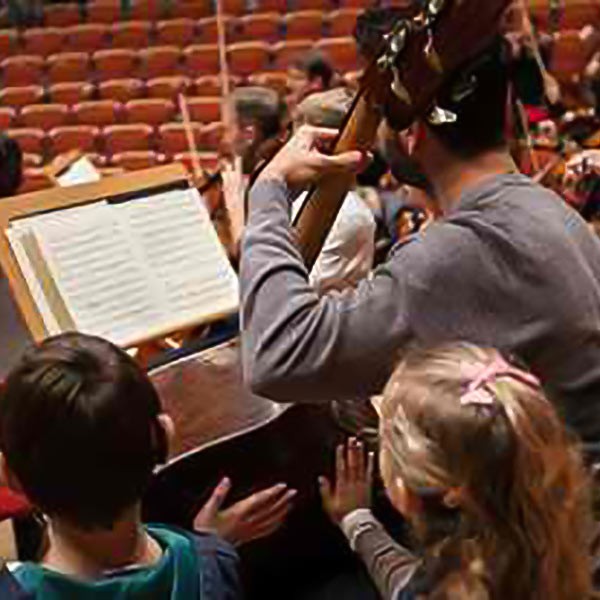 Mahler Chamber Orchestra scheme aims to open up world of music to hearing-impaired children across Europe
Sliding on their sock-clad feet, a gaggle of children squeeze themselves under the belly of the Steinway as the Norwegian pianist Leif Ove Andsnes invites them to place their palms on the soundboard and feel the vibrations.
When Andsnes launches into a stormy cadenza from the second movement of Beethoven's 3rd Concerto, the children in their makeshift den squeal with delight and surprise. Some point to the pianist's quivering trouser leg and his shiny black shoes pressing on the gold pedals. Others shiver at the strength of the vibrations that run through the gleaming grand piano into their bodies – a sensation that 11-year old Arijan Zagragja later describes by producing a loud and elongated "brrrrrr" while running his fingers over his body in a rippling motion.
All of the eight- to 11-year-olds present in the Cologne Philharmonic have some sort of hearing disability and several of them, such as Arijan, are profoundly deaf. The children have been taken under the wings of the musicians of the Mahler Chamber Orchestra who, together with Andsnes, have launched Feel the Music, which aims to open up the world of music to hearing-impaired children across Europe.
"When the idea was first mooted, I thought what can they possibly get out of the music," Andsnes says. "But after experiencing how the children react to the music I quickly realised I had been far too closed-minded."
Studies show musical vibrations can have as much of an impact on the brain as real sounds, and that exposing deaf children to music early on can stimulate their brain music centres. The MCO and Andsnes have teamed up with Paul Whittaker, a profoundly deaf musician, who runs the UK charity Music and the Deaf.
"It's very rare that deaf children get the chance to work together with professional musicians, and especially with an orchestra," Whittaker says. "Not only does it open up a new world to children with hearing handicaps, it also takes musicians out of their comfort zones and makes them think anew about how they hear and understand music."
Deafness, he stresses, "is no barrier to making or appreciating music. You can appreciate musicality in a multitude of ways, through vibrations, gestures, body movements, rhythms and by reading music on the printed page."
Feel the Music is part of the MCO's Beethoven Journey concert series, which it is taking to 40 European cities between now and 2015. Part of the project examines the way Beethoven's own deafness – which began when he was in his 20s and left him profoundly deaf and his career as a virtuoso pianist in tatters – not only brought him to the brink of despair but greatly influenced his compositions.
"When he wrote for the piano, the deaf Beethoven became obsessed with being able to feel the vibrations, so he created lots of trills – the fast repeated notes next to each other. He also used long stretches of pedal to create huge vibrations of sound as well as extreme registers, very high up and low down notes," Andsnes says. He believes these techniques make Beethoven's music more communicable to those with impaired hearing.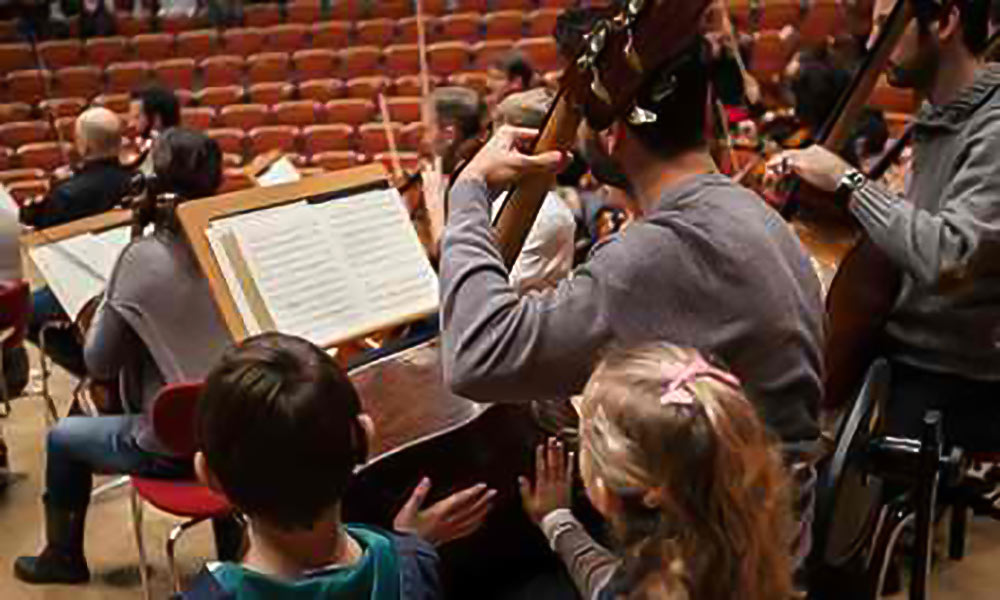 Children touch the back of an instrument as the orchestra plays. Photograph: Timothy Fadek for the Guardian
During the Cologne workshop the pianist furnishes the children leaning on and sitting under the piano with plenty of trills and long pedal sections. "When he presses a key, the hammer strikes a string which then vibrates," says Fabian Schurf, 10, who has been profoundly deaf since birth. He stands at the piano resting his arms on the strings. "The feeling runs up my arm and down into my feet. It's all warm and fuzzy, and feels quite good," he says through his teacher in sign language.
Leon Zagrija, nine, who has partial hearing, enjoys the kettle drums best of all. "I feel them in my stomach," he says as the class is asked to spread out and seat themselves randomly between the musicians on the stage. "It makes the hairs on my arms bristle." He later goes to stand by a double bass, clutching the back of the instrument as if he were hugging a large soft toy, and touching the spike on the wooden floor which emits enormous vibrations.
Eight-year-old Teresa Holtkamp, whose hearing was impaired due to numerous infections of the middle ear as a baby, is also drawn to the drums. Her mother, Ulrike, says she has already seen over several years how music therapy has helped to improve her daughter's ability to communicate. "It's enabled her to develop skills of perception and expression. Today listening to the Beethoven she was very aware of when it was joyous and mournful," she says.
Emma Schied invites the children to blow into her oboe, whose vibrating reeds tickle their lips, and to feel the whoosh of air coming through its bell. "It makes me tingle," says Azad Tabur. Schied, one of the 45 core members of this exuberant travelling orchestra, says involvement in Feel the Music does not just influence the children. "Our ensemble travels around the world and performs with the best conductors and soloists. But this will probably be some of the most important work we will ever do," she says.
"If you're giving children with hearing disabilities access to a better way of expressing themselves through music, the experience can only enrich you as a musician and bring you closer to the music."
Later, a tour of the the Philharmonic offers the children a glimpse of the engine rooms of a concert hall, including the conductor's shower, the cough sweet supply, the stage manager's booth, and the artists' dressing rooms. Then, with strict instructions not to clap between movements, the children take their seats in the heart of a fee-paying audience, and are urged to lean on the wooden arm rests to soak up more of the vibrations as they watch and feel the MCO and Andsnes perform.
At the close of the 3rd Concerto, Azad, who cannot detect any notes in the upper register, springs to his feet and wolf whistles in the direction of the stage, to the mild embarrassment of his dad but to the obvious delight of the musicians, some of whom wave back.
• The Mahler Chamber Orchestra and Leif Ove Andsnes will perform The Beethoven Journey at Symphony Hall, Birmingham, on Tuesday 20 November from 8pm. The concert will be broadcast live on BBC Radio 3.
SubPac and Sennheiser have come together to create the first immersive listening lounge in Europe with the opening of the new 'Blue Lounge', which resides in the expansive Westfield mall in Shepherd's Bush, London.
Featuring a specially designed chair, and a fantastic playlist of unsigned artists that Westfield are championing you will be able to really immerse yourself in the music with the new Sennheiser Momentum headphones and physical sound from SubPac!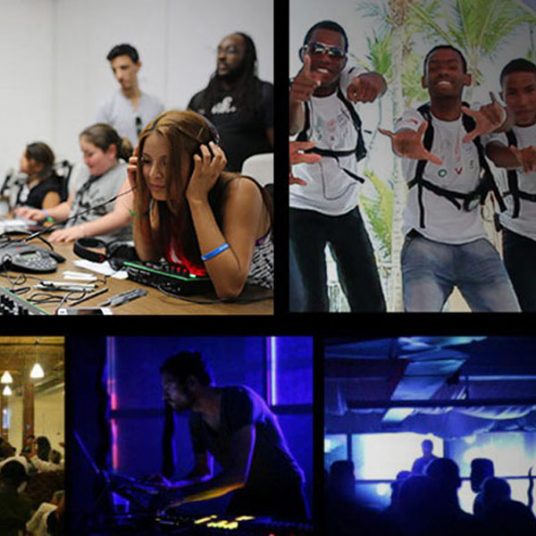 Recently, a number of amazing partners have joined the SUBPAC mission. Investment and development support from Andy Rubin's innovative Playground Global, world-class music producer Timbaland, 'A-list' artists and professional athletes are just some of the new partners we'll be providing details on in the days ahead.
SUBPAC's 'value' as a company has increased, and so has our commitment to Music, our foundation.
As a founder and major shareholder I have personally committed half of my shares in SUBPAC to our foundation, StudioFeed, a registered non-profit dedicated to the Advancement of Music. If you know our history, you know SUBPAC was born out of StudioFeed – it's our DNA. StudioFeed incubates and accelerates technology, media and philanthropic initiatives that create deeper connections and access to Music. These 3 pillars: technology, media and philanthropy will work together to optimize our cause – the Advancement of Music. Check out the first initiative we are supporting, The Muse Seek Project, who are doing incredible work to bring the physical experience of sound to deaf children in the Dominican Republic and beyond: http://www.themuseseekproject.com/#!sub-pac/c14v2
In other words, StudioFeed, will be a meaningful owner in SUBPAC. We hope the implications of a 'non-profit' entity being a major owner in a 'for-profit' entity reverberates far and wide. The more successful SUBPAC is, the greater the value of the resources available to our foundation. Other partners who share in our beliefs about the importance of Music will also be committing their resources as we raise awareness and support for our foundation.
We believe Music is our greatest creation. Music unites us, Music communicates beyond words, Music heals and strengthens us. However, despite our continued reliance on Music in our lives and across multiple industries – real support for creators continues to erode.
'Business as usual' is a dying mantra in our world today, and SUBPAC is adding its voice to the mounting chorus of individuals and organizations who understand that a growing movement of people demand more than just a 'product'. They demand an organizational ethos that supports the surrounding culture and community in a meaningful way. Our mission, 'to move culture to a world that is feeling music & sound' flows through everything we do, from the partnerships we cultivate, the collaborations we engage in, and the community initiatives we support.
Our goal is to bring the feeling of music & sound to everyone. When you see our logo, when you feel music & sound through your body, know that you are fueling a foundation dedicated to Music – our most powerful tool for positive change and cultural transformation.
To learn more about StudioFeed and to become a member, visit www.studiofeed.org
For questions and collaborations contact john[at]thesubpac.com
This is just the beginning.  Big things ahead…
Sincerely,
John Alexiou
Co-Founder & CEO.